April was a very eventful month for RPCS3. The goal of this progress report is to highlight some of the more notable or interesting developments of the project. The report will start by showcasing a selection of games that were improved in one way or another. Thereafter we will summarize what work each contributor did this month.
Since the last progress report, approximately 18 authors have made 104 commits, added 9,621 new lines of code and deleted 1,904 lines of code.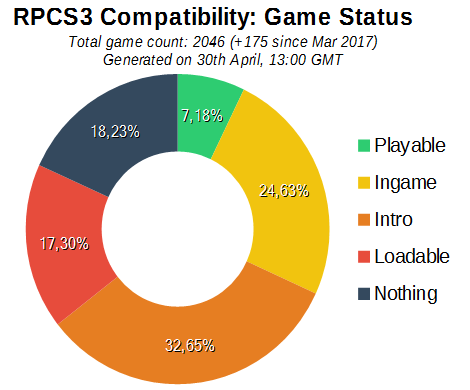 Persona 5
This is the last real PlayStation 3 game and it also happens to be highly popular. Let us take a look at a few things.
People often ask what kind of CPU is needed to run this game. The answer is that no CPU is truly fast enough right now, but if you enjoy playing games at 10 FPS or so, then feel free to get a CPU with a lot physical cores. See the screenshot below for the motivation behind this statement. Of course in the future when RPCS3 performance is improved such an extreme CPU likely will not be required.